Meaty and juicy with sticky rice coating, these Chinese Pearl Balls are super yummy and bursting with flavor. They're the perfect addition to a Chinese New Year celebration or any holiday menu.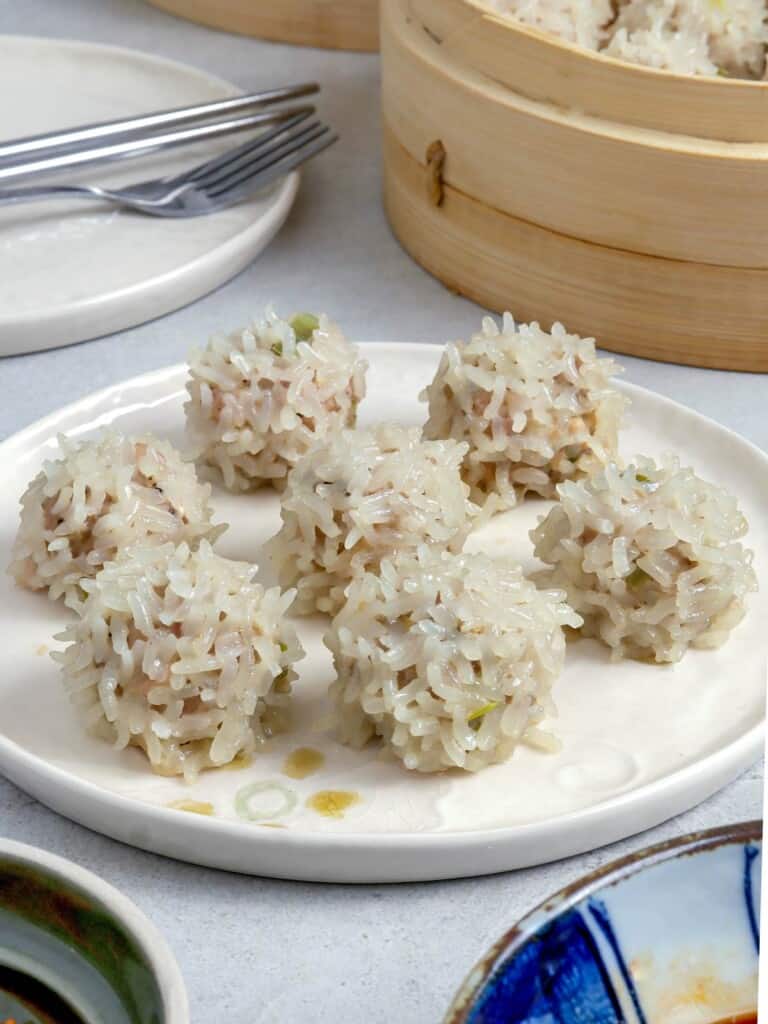 Table Of Contents
What are Chinese Pearl Balls

Ingredient substitutions

Helpful tips

To serve and store

More appetizer recipes

Chinese Pearl Balls
Filipino New Year celebrations are steeped in tradition and superstitions. I remember being a young child in tow as my mother frantically scoured grocery stores a day before New Year, in search of twelve kinds of round fruits to serve as a centerpiece for our festivities.
I am sure you share my Media Noche memories of pancit guisado for long life or BBQ pork on a stick for prosperity. And, of course, dishes made with glutinous rice such as bringhe or biko to make good fortune "stick" throughout the coming year.
How about banging on pots and pans and blowing on torotots? Or jumping up and down like crazy at the strike of midnight in polka dot undies?