Paella made with saffron-infused rice, chicken, sausage, and seafood is hearty, delicious, and a guaranteed holiday favorite.  This Spanish-style rice dish is easy to make in one pan and cooks in one pan!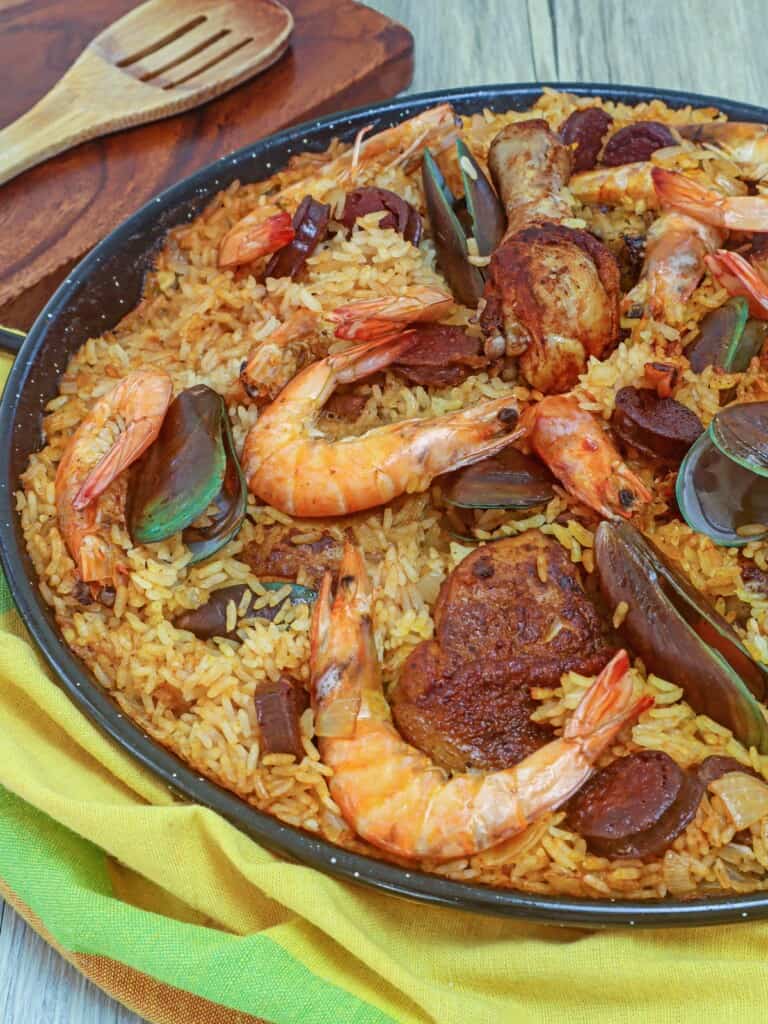 Table Of Contents
The Philippine Paella

Ingredient notes

Cooking tips

What is a socarrat

How to serve and store

More Christmas favorites

Paella
Paella is a Spanish rice dish cooked and served in a paellera, a large shallow frying pan, where it took its name.  It is traditionally made with short grain rice, butter beans or peas, and plentiful meats in the area, such as duck, chicken, rabbit, or seafood. Saffron threads give the dish its characteristic color and flavor, but turmeric can be substituted as a cheaper alternative.
While many consider Paella as the national dish of Spain, it originated from the Valencia region, which is regarded as the home of Paella.  Many variations exist in Spanish-speaking countries and internationally, from the original Paella Valenciana, Paella de mariscos made of seafood, to mixed Paella, which combines meat, seafood, and vegetables.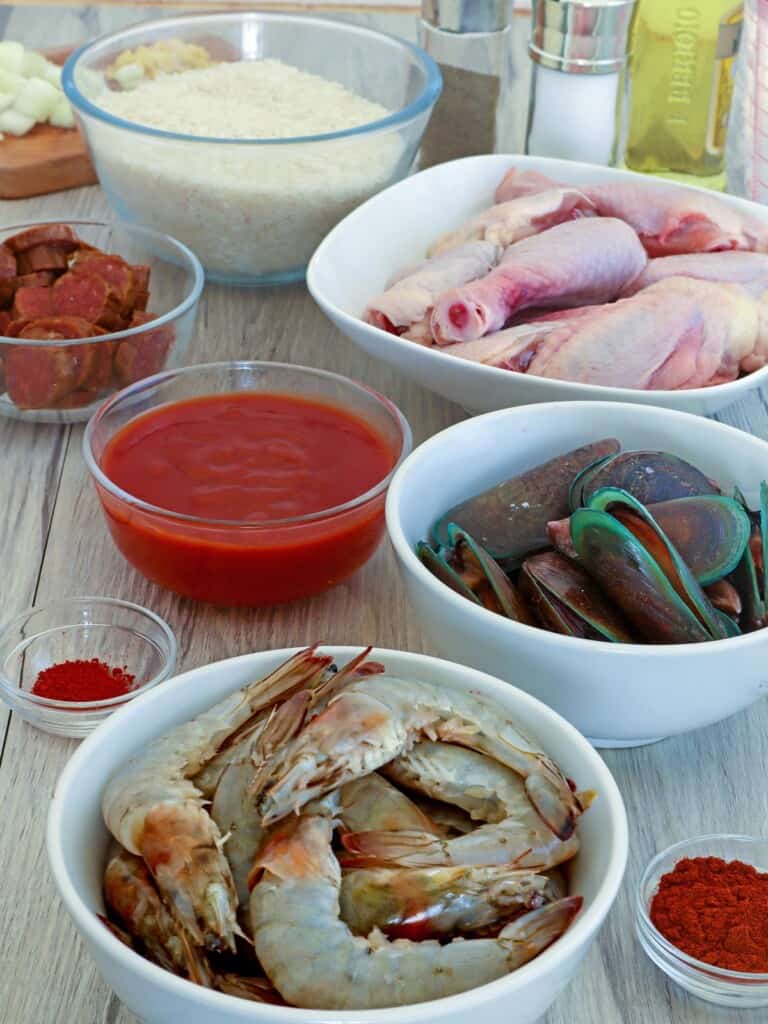 The Philippine Paella
This Filipino-style Paella or paelya is the perfect example of Spanish influences in our cuisine. A byproduct of 300 years of colonization, it is a delicious fusion of our local tastes and cultural heritage.
As it commonly uses relatively expensive ingredients like saffron and prawns, the dish is mostly relegated to special occasions and holiday celebrations. It's an elegant and impressive addition to any Christmas feast!
Arroz Valenciana is another Filipino interpretation of the Spanish paella, using native ingredients such as coconut milk and glutinous rice.