Pinakbet Tagalog is nutritious as it is delicious! A colorful medley of local vegetables, pork belly, and shrimp paste, this classic Filipino stew is perfect as a main entree or as a side dish to fried fish or grilled meat.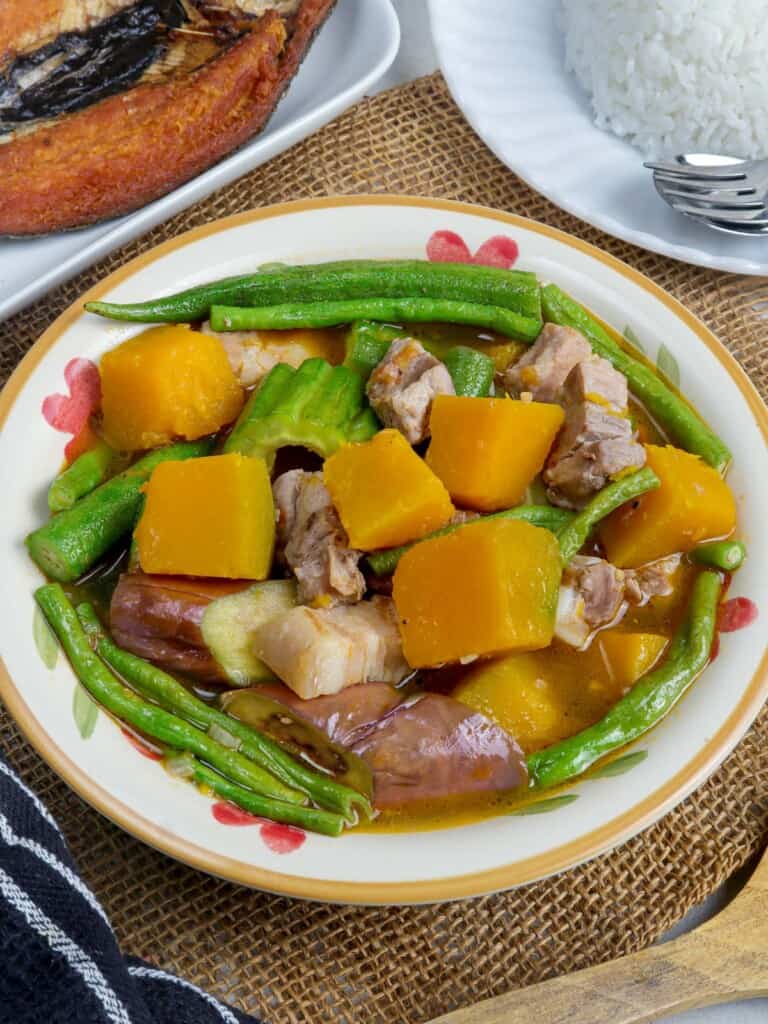 What is Pinakbet

Cooking tips

How to serve and store

Pinakbet
One of my fondest memories growing up were the weekends my brothers and I sat down to a lunch of our mother's pinakbet. I am sure, like most typical kids, we would have preferred spaghetti or chicken bbq over this pungent vegetable stew given a choice, but we gobbled our food like there was nothing else we'd rather eat.
I think gathering around the table to partake of the meal family made it more memorable. And the fact that it was my mother's cooking made a simple dinner special.
What is Pinakbet
Pinakbet or Pakbet is a Filipino vegetable stew from the Ilocos region. Its name is derived from the Ilocano word pinakebbet which means "shriveled", in reference to the vegetables being sweated in the pot over low heat until "shrunken".
The dish makes use of indigenous produce, root crops, and beans that are accessible and plentiful in the area such as okra, ginger, tomatoes, eggplant, ampalaya, sitaw, siling duwag, and kamote. It's traditionally flavored with bagoong monamon, a type of seasoning made of fermented fish. Other ingredients such as diced pork, crispy bagnet, shrimp or pre-cooked fish are added for flavor.
While pakbet originated in the northern part of the country, a Pinakbet Tagalog version is also popular in the southern areas. This regional variation derives its characteristic taste from bagoong alamang or shrimp paste instead of bagoong isda and usually includes kalabasa for a touch of sweetness.
Cooking Tips
To ensure even cooking, cut the ingredients in uniform sizes such as the long beans in the same lengths, the pork belly in the same thickness.
Add the vegetables in the pot according to how long they cook. Sturdier ones such as kalabasa and sitaw go in first followed by eggplant, bittermelon, and okra which take less time to soften.
The recipe below uses pork belly which has a good ratio of meat and fat for flavor and texture. Leaner cuts such as Boston butt as well as other proteins such as bagnet or lechon kawali, shrimp. and fried or grilled fish are also good options.
To lessen the "fishy" taste, cook the shrimp paste for a few minutes until it starts to brown.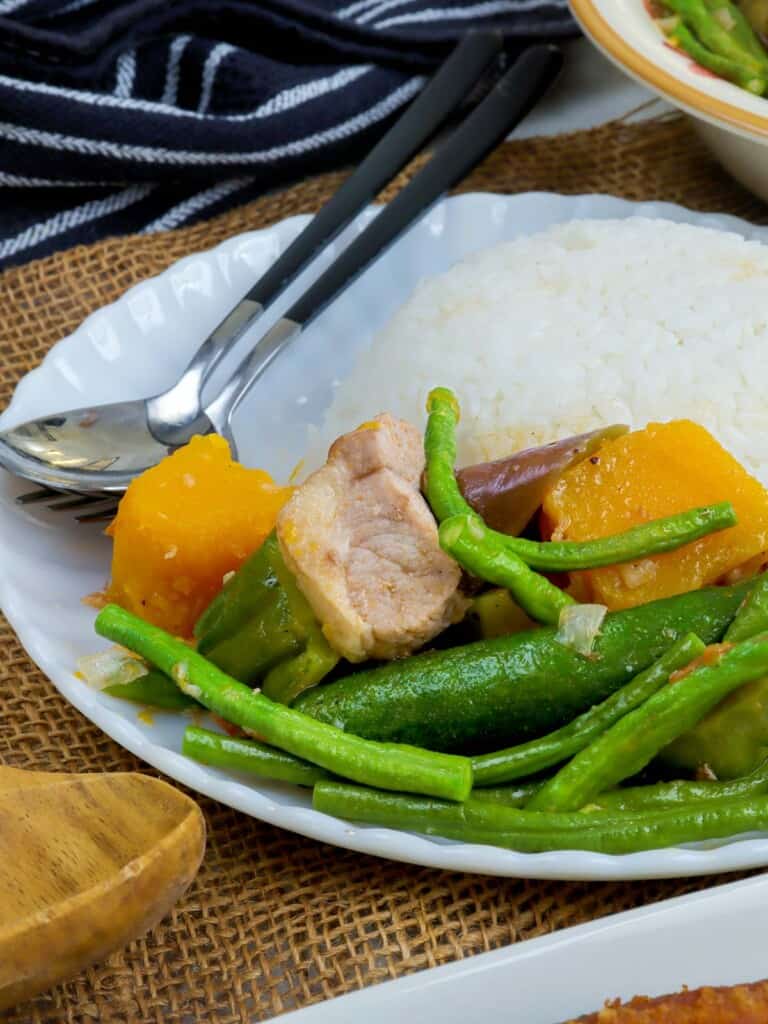 How to serve and store
A hearty and filling assortment of vegetables and meat, this Pinakbet Tagalog is a complete meal on its own, but it can also serve as a side dish to fried fish or grilled meats and steamed rice.
To store, allow to cool completely and transfer into an airtight container. Refrigerate for up to 3 days.
To reheat, place in a wide pan and warm over medium heat until completely heated through.
Looking for more delicious recipes? This ginisang gulay is a tasty side dish that's healthy and budget-friendly, too!